Image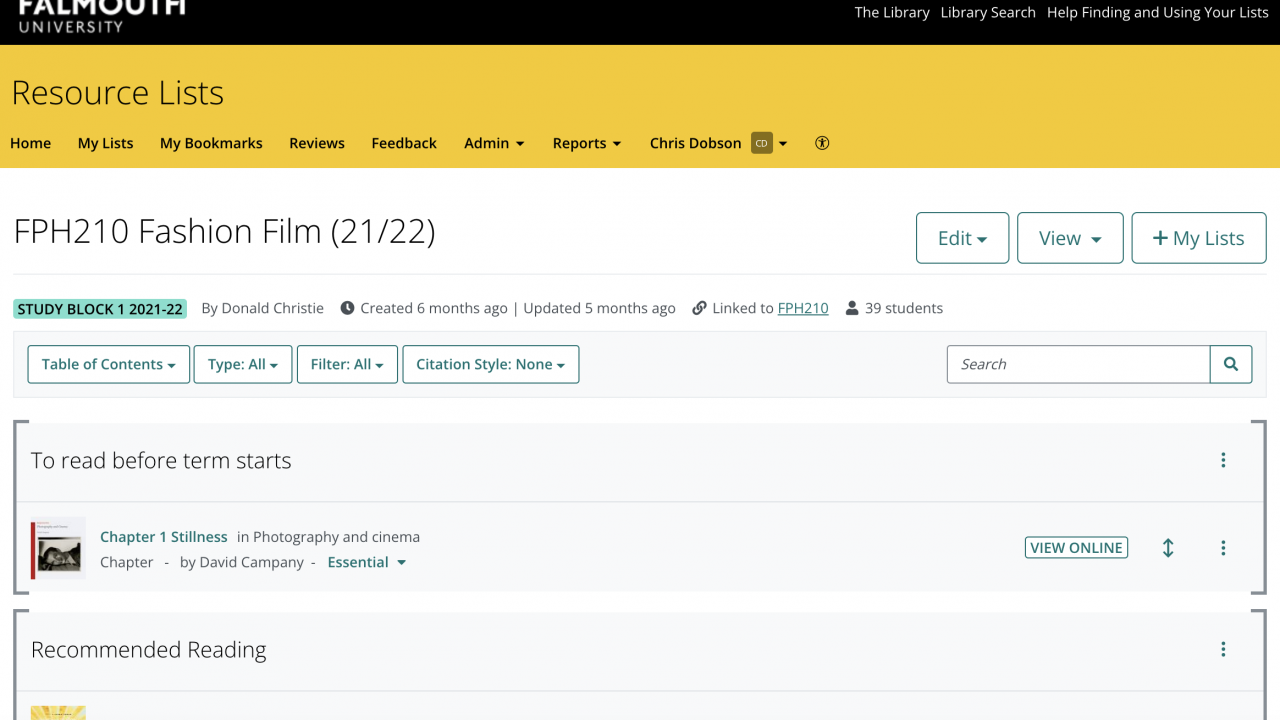 If you've been thinking the Talis Resource Lists are looking a bit different lately... you're right!
The system has recently gone through a bit of a cosmetic makeover.
There is no change to the functionality - you can still search and edit your Resource Lists in the usual way. However, this glamourous change aligns the look and feel of the Resource Lists with the new FX Plus Library & Archives website.
Academics can find all the help they need for maintaining their Resource Lists from the 'Help Creating and Managing Lists' link in the bottom-left of the page.
And for Students, there is guidance available from the top-right of the page.
There are also links to The Library and Library Search from the top right of the page
If you do have any issues please send an email to Chris at digital@fxplus.ac.uk