An exhaustive collection of rare and unusual books relating to film and film history.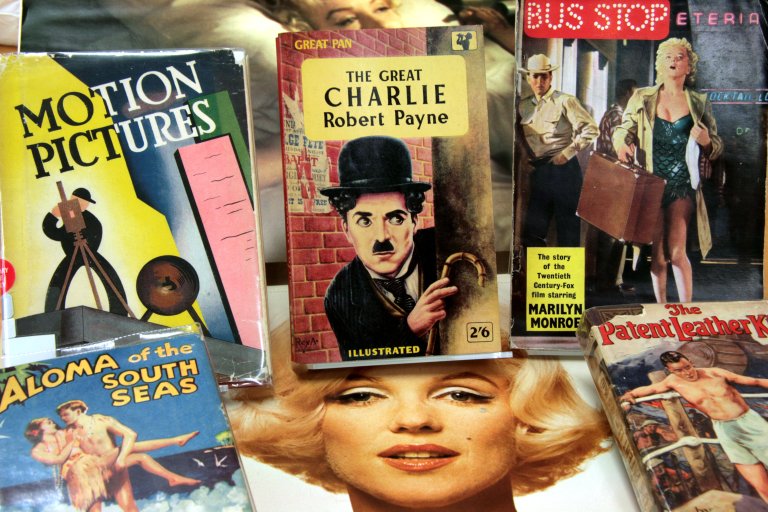 Penryn Campus Library holds this exciting collection of special and unusual books relating to film and cinema history. Amongst this diverse collection are film annuals dating back to the 1940s, books about film stars from the days of silent films onwards, titles relating to various film genres such as westerns, science fiction, romance and musicals along with a range of novels that have been made into films. World cinema and animation are also well represented.
The Collection is an invaluable resource for those researching the history of film, cinema and popular culture including fashion and design, or for those just wanting to learn more about their favourite Hollywood star!
This Special Collection is largely available by appointment only. Those items within this Collection that are loanable should be requested via Library Search.
Items are listed, and fully searchable, on the Library catalogue.
The Collection is formed from duplicates from the wider Bill Douglas and Peter Jewell Collection held at The Bill Douglas Cinema Museum at the University of Exeter's Streatham campus.
Potential users may find it beneficial to undertake preparatory research prior to a visit. Suggested resources are available at Archives & Special Collections: Introductory Reading.
For more information please contact us at archives@fxplus.ac.uk