Enquiries
Nothing pleases us more than helping our users with their research. Ahead of your visit, or for those unable to attend in person, we are able to offer an enquiry service.
Please email us at archives@fxplus.ac.uk providing as much information as possible about your research interests. You may find our Collections Guide, Research Guides and Catalogues of use to guide your initial research, but if you can't find what you are looking for, please just get in touch.
We aim to answer your enquiry in good time but please be aware that during busy periods during term time there may be a short delay.
While there is no charge for our enquiry service, there may be costs for the provision of copies and limitations on how much research we can undertake on your behalf.
Image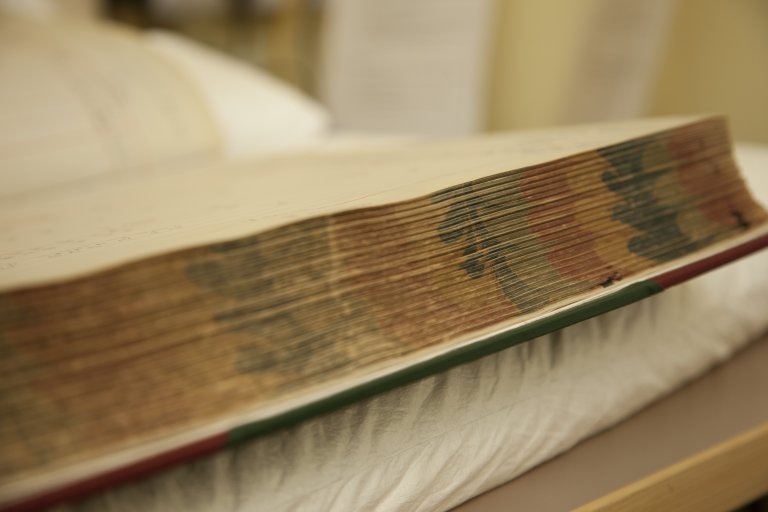 Copies
The Archives and Special Collections Team offer a copies service. Charges vary for internal users (staff and students) and members of the public due to VAT regulations. For more details of prices please see our copying charges (pdf).
Please note that due to Copyright legislation, copies can only be provided following the completion of a copy request form (pdf).
Copies can be ordered remotely, or as part of a visit to the Archive. Due to service limitations, please note that copy orders are not normally processed on the same day. Copies can be provided by email, through the post or collected in person.
Visitors to the Service are welcome to use a digital camera for free, and subject to the completion of our Digital Camera Form (pdf).
The production of copies is dependent on the format of the item to be copied, its condition and copyright permissions.
Payment for copies can be made online through the online payment portal
For further information please do contact us at archives@fxplus.ac.uk