Manuscripts of Cornwall's much-loved novelist and screenwriter.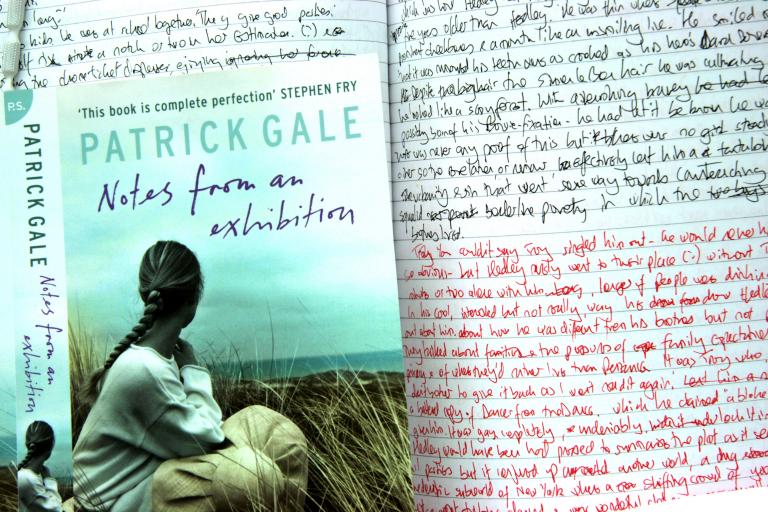 Patrick Gale is the author of the Emmy Award-winning BBC Drama, Man in an Orange Shirt along with novels such as Notes from an Exhibition, A Perfectly Good Man and the Costa nominated A Place Called Winter.
This Collection features a wide range of materials relating to Gale's novels, including manuscript drafts (written in hard copy, pen-and-ink form) research materials, editors notes, book jackets and publicity materials. The Archive also holds a large amount of previously unseen material, including the never-made 'third episode' of Man in an Orange Shirt, unpublished short stories and commissioned sitcoms and scripts that never made it to the screen. Gale's early career as a literary journalist is also well represented.
The Collection has a broad appeal, but is of particular interest to professional writers, would-be novelists and journalists, screenwriters, designers, those interested in gay literature or representations of Cornwall in novels along with anyone wishing to learn more about Gale's work.
Materials from this Collection are available to view by appointment with us in Archives & Special Collections, Level 0, The Exchange.
This Collection is listed on our Archive catalogue.
Potential users may find it beneficial to undertake preparatory research prior to a visit. Suggested resources are available at Archives & Special Collections: Introductory Reading.
Patrick Gale's novels along with Man in an Orange Shirt and other titles featured in BBC's 2017 Gay Britannia season are available via the Library catalogue.
More details of Patrick Gale's life and work can also be found on his website.
For further information please contact us at archives@fxplus.ac.uk