A collection of poetry written about, in, or inspired by, Cornwall.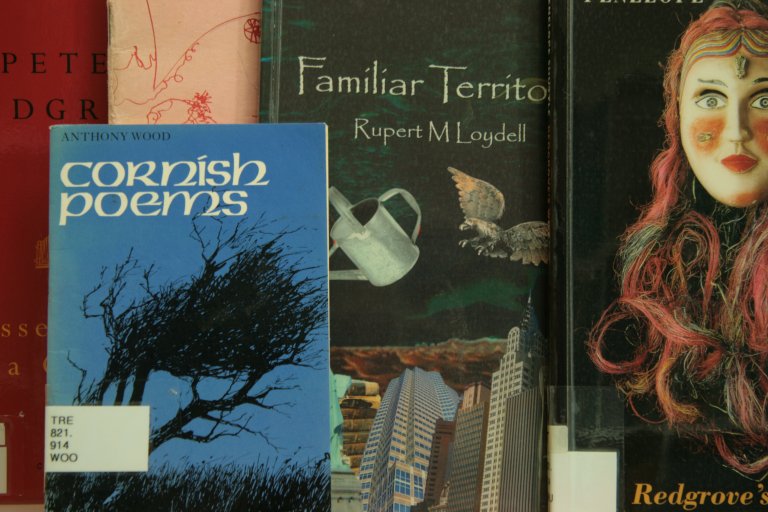 Penryn Campus Library holds a collection of publications written about, in, or inspired by, Cornwall.
Featured poets include established Cornish writers such as A. L Rowse, Jack Clemo, Charles Causley and Roger Venables alongside contemporary poets such as Rupert Lloydel and Penelope Shuttle.
The Collection's eclectic mix of poetry is of value not only to creative writers but also to those with an interest in traditional Cornish Stories, life in Cornish communities, feasts and festivals, local history and landscape.
The Cornish Poetry Collection is largely available by appointment only. Those items within this Collection that are loanable should be requested via Library Search.
The Collection is listed, and fully searchable, on the Library catalogue.
For more information please contact us at archives@fxplus.ac.uk