Collection of the work of photographer, filmmaker, camera man and writer Ian Stern.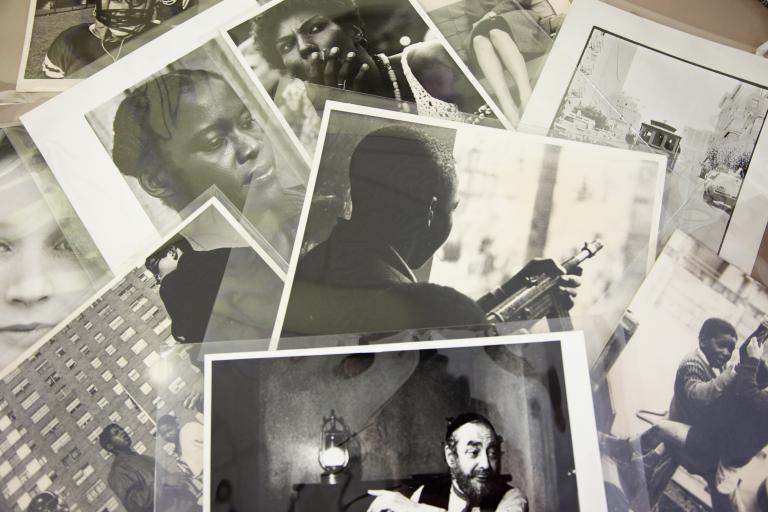 This Collection documents Stern's broad creative practice as a photographer, cameraman and filmmaker until his death at a young age in 1978. Records include a vast array of photographic work including negatives, contact sheets, slides and prints along with Stern's later experiments with photomontage and solarisation. His work on photobook projects is also in evidence along with records relating to his time working with the BBC and as a filmmaker.
This Collection is of significance to those with an interest in the processes of film, photography or animation, in particular portraiture and documentary work. The broad range of subjects documented in Stern's images also brings this Collection to audiences interested in popular and street culture in Britain and North America in the 1970s and international travel.
Materials from this Collection can be viewed by appointment with us in Archives & Special Collections, Level 0, The Exchange.
We are currently cataloguing this Collection. For updates please check our Archive catalogue.
Potential users may find it beneficial to undertake preparatory research prior to a visit. Suggested resources are available at Archives & Special Collections: Introductory Reading.
Further images taken by Stern are available at the Falmouth Art Gallery and a catalogue from the 2010 exhibition of his work is available via our Library catalogue.
For further information please contact us at archives@fxplus.ac.uk
Photo Credit: Estate of Ian Stern.