Royston Green was a Cornish political activist and bard of Gorsedh Kernow.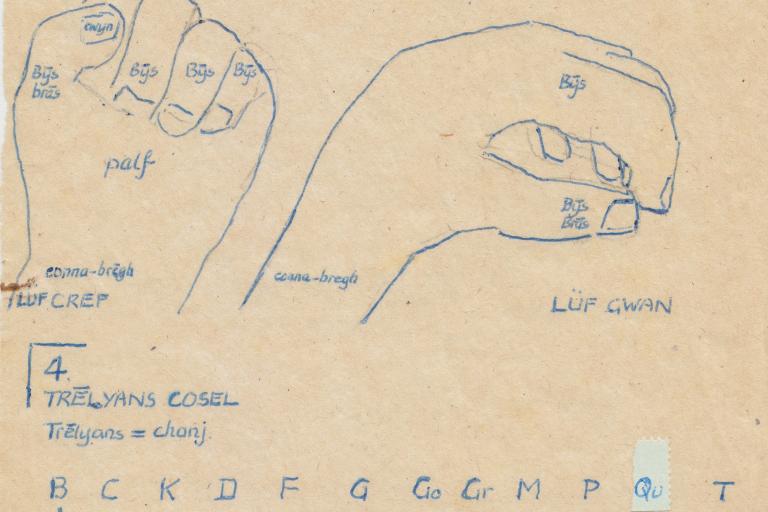 Royston Green (d.2002) was a teacher, political activist and bard of Gorsedh Kernow.
With an interest in politics from an early age, Green was a member of the Communist Party in Cornwall, secretary of the Cornwall Branch of the Celtic League in the 1960s and was active within Mebyon Kernow. Green was also an advocate for Celtic languages having studied both Welsh and Cornish.
This Collection largely consists of a variety of research materials and notes collected and compiled by Green relating to both his politics interests and the history of Cornwall including the Cornish economy, industry, transport and language. Records relating to Green's work with the Celtic league are also represented in minutes, correspondence, press cuttings and publications.
This Collection has a strong appeal for those studying Cornish politics, language and Celtic identities.
Cataloguing on this collection is in progress. For updates please check our Archive Catalogue.
Materials from this Collection are available to view by appointment with us in Archives & Special Collections, Level 0, The Exchange.
Potential users may find it beneficial to undertake preparatory research prior to a visit. Suggested resources are available at Archives & Special Collections: Introductory Reading.
For further information please cont us at archives@fxplus.ac.uk
Photo Credit: Estate of Royston Green.