Records relating to Liberal Party activity in Cornwall 1950s-1980s.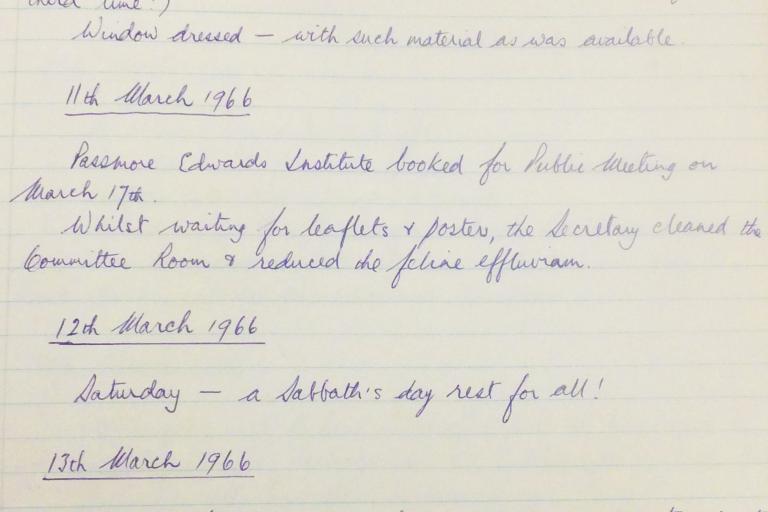 Mary Mann (1928-2005) was a resident of Falmouth and a committed supporter of the Liberal Party.
This Collection consists of assorted papers relating to the Falmouth & Camborne Liberal Association and other Liberal organisations both in Cornwall and nationally. Reflecting the everyday work of a party supporter, materials include minute books, agendas, reports, manifestos, newsletters, correspondence and Liberal Party publications along with campaign and promotional materials from the 1950s-1980s.
These papers have a strong appeal for those interested in politics in the South West during this period.
Subject to Data Protection legislation, materials from this Collection are available to view by appointment with us in Archives & Special Collections, Level 0, The Exchange.
Cataloguing on this collection is in progress. For updates please check our Archive catalogue.
Potential users may find it beneficial to undertake preparatory research prior to a visit. Suggested resources are available at Archives & Special Collections: Introductory Reading.
For further information please contact us at archives@fxplus.ac.uk
Photo Credit: Hayle Liberal Association.