Personal papers of Bill Mitchell: Artist, Theatre Designer and pioneer of Landscape Theatre.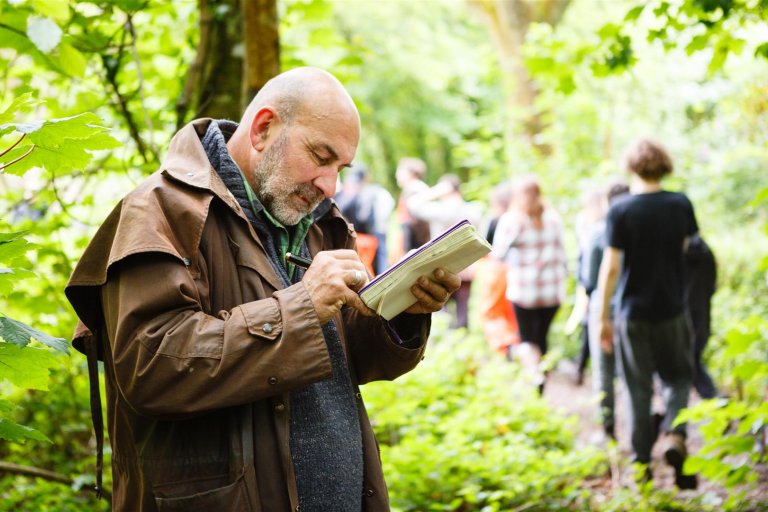 The Archives & Special Collections Service holds the personal papers of Bill Mitchell (1951-2017) Artist, Theatre Designer and pioneer of Landscape Theatre.
This Collection contains records relating to Mitchell's training at Wimbledon School of Art along with his creative work for Key Perspectives, Theatre Centre, Kneehigh and Wildworks. Preparatory records for individual productions include sketchbooks and drawings relating to the technical and aesthetic design of sets and costumes, alongside notebooks, storyboards, design books and research materials.
The Collection also contains scripts, photographs, promotional materials and press cuttings for many of the shows on which Mitchell worked throughout his career.
This Collection is an invaluable resource for those interested in theatre design or the work of Kneehigh and WildWorks or for those just wanting to know more about the creative processes and work of this talented artist, designer and theatre pioneer.
Materials from this Collection are available to view by appointment with us in Archives & Special Collections on Level 0, the Exchange.
Cataloguing on this collection is in progress. For updates please check our Archive catalogue.
We also hold related Collections such as the records of Cornwall's Kneehigh Theatre and WildWorks Theatre.
Potential users may find it beneficial to undertake preparatory research prior to a visit. Suggested resources are available at Archives & Special Collections: Introductory Reading.
Interested parties may also wish to consult the WildWorks website or visit Bill's Attic a creative space and resource for all artists hosted by FEAST
For further information please contact us at archives@fxplus.ac.uk
Photo Credit: Steve Tanner.