Materials relating to the Institute of Cornish Studies Oral History Project 1979-1980.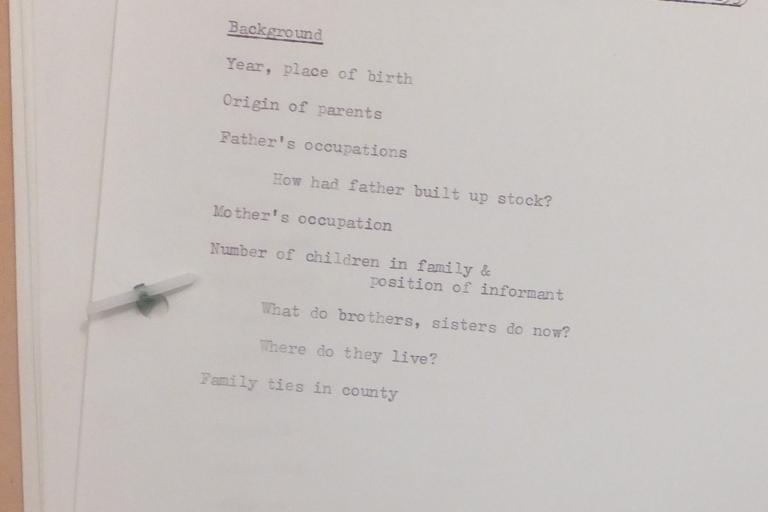 'Family Farming in West Penwith, 1919-1939' was the first project undertaken by the Institute of Cornish Studies as part of a programme of oral history.
The subject of the project was selected not only due to the importance of agriculture to a rural region such as Cornwall, but also due to the importance of West Penwith as an area of numerous small family farms of thirty acres or less with its own distinctive economy and relationships. This Collection contains records relating to the administration of this project alongside recordings and transcripts of the interviews.
This invaluable snapshot of farming and life in Cornwall is a great resource for those interested in social history, geography and agriculture in the inter-war years.
Materials from this Collection are available to view by appointment with us in Archives & Special Collections, Level 0, The Exchange.
Potential users may find it beneficial to undertake preparatory research prior to a visit. Suggested resources are available at Archives & Special Collections: Introductory Reading.
Digitisation of these recordings and cataloguing of this Collection is in progress. For updates please check our Archive catalogue.
For more information please contact us at archives@fxplus.ac.uk