A Special Collection of published materials created about or by Bards of the Cornish Gorsedh.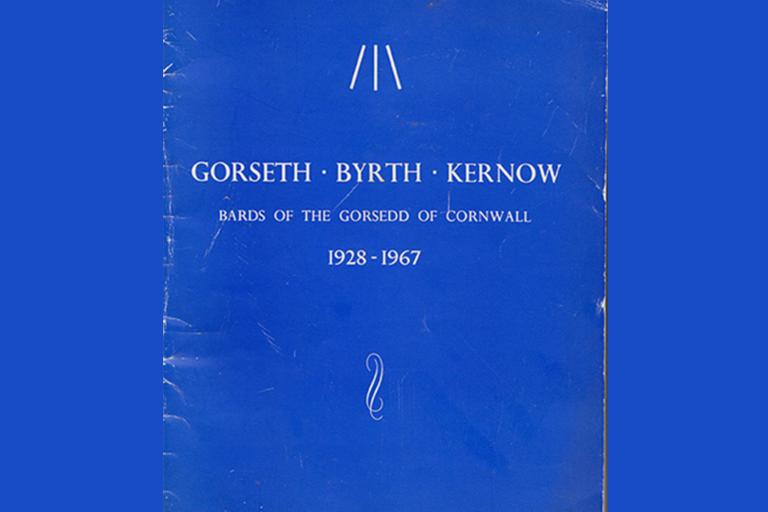 The Archives & Special Collections Service in partnership with the Gorsedh Kernow has developed a Special Collection of published material produced by or about Cornish Bards.
This Collection consists of over 700 items on a variety of subjects such as poetry, music, performance, politics, history and Cornish language.
The many dictionaries, textbooks and Cornish language translations are a particular strength of the Collection and show the development and use of Cornish over time.
Small publications are also a great attribute of the Collection, produced in limited numbers and of a highly specialist nature the many self published or community publications highlight a whole array of interests and subjects.
The scope of the Collection is vast with a wide appeal so browsing is strongly encouraged to fully appreciate the incredible range of topics covered.