Research materials relating to Medieval Chapels and Theodore Palaeologus.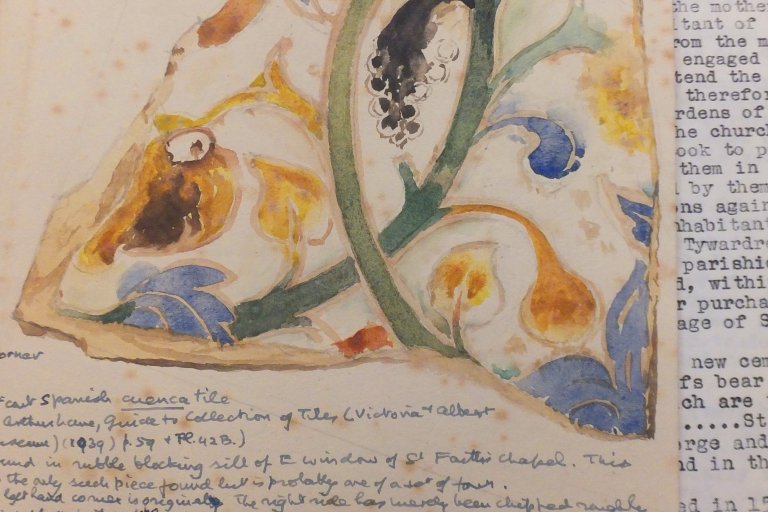 Canon John Herbert Adams MA had a lifelong interest in history, genealogy and antiquarian research. From 1930 until beyond retirement Adams pursued two major research projects. The first was an attempt to create a definitive account of medieval chapels in Cornwall including detailed historical research into existing churches, and disused and demolished chapels. The second project was a historical and genealogical investigation into Theodore Palaeologus (1560-1637), whose burial brass is in the church of Landulph.
This Collection contains records relating to these two projects which include detailed research notes, plans, photographs, sketches of churches, correspondence, newspaper cuttings, details of archaeological finds, critical analysis of sources and multiple drafts of the manuscript titled 'Theodore Palaeologus "The Greek Prince of Cornwall".
This Collection will appeal to those with an interest in history, Cornwall or religious architecture.
Materials from this Collection are available to view by appointment with us in Archives & Special Collections, Level 0, The Exchange.
Cataloguing on this collection is in progress. For updates please check our Archive catalogue.
Potential users may find it beneficial to undertake preparatory research prior to a visit. Suggested resources are available at Archives & Special Collections: Introductory Reading.
For further information please contact us at archives@fxplus.ac.uk
Photo Credit: The Estate of Canon Adams.