Administrative records relating to Cornwall Archaeological Sociey and its predecessor, West Cornwall Field Club.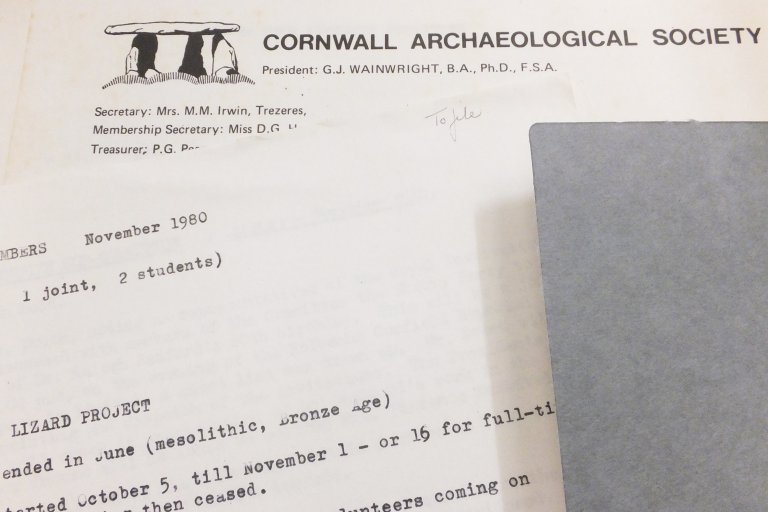 The Cornwall Archaeological Society (CAS) was founded in 1961. Originally the West Cornwall Field Club, the Society today participates in research, fieldwork projects and public events.
This Collection contains records relating to the the Society from 1930s through to the 1980s including minutes, accounts, journals and correspondence relating to excavations which they were involved with.
These records will be of value to those with interest in Archaeology in Cornwall, or sites of historical interest.
Materials from this Collection are available to view by appointment with us in Archives & Special Collections, Level 0, The Exchange.
This Collection is fully catalogued and listed on our Archive Catalogue.
For further information please contact us at archives@fxplus.ac.uk