Nick Darke was Cornwall's best known Playwright and a keen Lobster fisherman and beachcomber.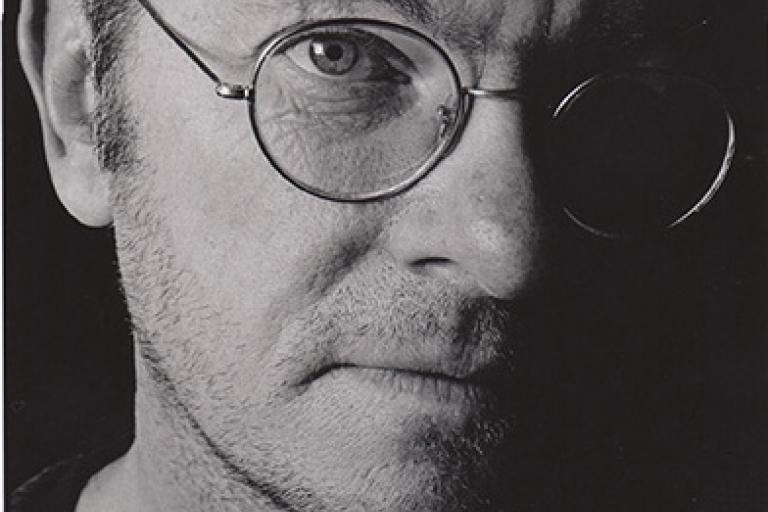 Nick Darke (1948-2005) was a Cornish writer, playwright, fisherman and filmmaker. He wrote 27 plays in 28 years – an impressive body of work which continues to be performed all over the world.
The Nick Darke Archive contains research materials, notebooks and draft manuscripts for these plays, along with promotional material, reviews, photographs and correspondence. Nick's work for radio, television and film are also well represented, as are his interests in Cornish environment, industry and history and his work with Kneehigh Theatre. The Collection also documents Nick's interests beyond Cornwall, including his work on the Nicaraguan Civil War, The Slave Trade and with Thames Lightermen.
The Collection offers an outstandingly broad range of uses; not only do these records give a fascinating insight into Nick's own writing process and the subjects he was passionate about, but it is also invaluable to those seeking inspiration for their own creative work.
Materials from this Collection can be viewed by appointment with us in Archives & Special Collections, Level 0, The Exchange.
Cataloguing of this Collection is currently in progress. For updates please check our Archive catalogue.
Potential users may find it beneficial to undertake preparatory research prior to a visit. Suggested resources are available at Archives & Special Collections: Introductory Reading.
Darke's published work and many of his radio programmes are also available, as are his two films, The Wrecking Season and The Art of Catching Lobsters through the Library catalogue.
More information about Nick Darke's life and work is available via nickdarke.net and Falmouth University's Nick Darke Award.
We also hold related Collections such as the records of Cornwall's Kneehigh Theatre.
For further information please contact us at archives@fxplus.ac.uk
Photo Credit: Steve Tanner.