An exhaustive encyclopedia of research on mining companies across Cornwall.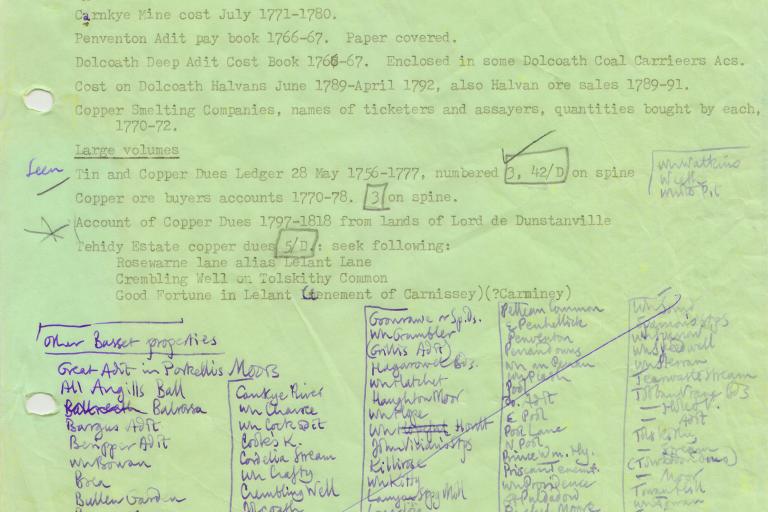 Justin Brooke was an industrial historian, mining enthusiast, researcher, author and Cornish Bard.
This exhaustive encyclopedic index researched, written and compiled by Brooke details the many mining companies across Cornwall from the 16th century until the late 20th Century. Entries are arranged by parish and include details of mining operations, personnel and the history of specific sites. This Collection also contains Brooke's extensive research files which include news-cuttings, reports and plans alongside correspondence, newsletters, manuscripts and a thesaurus of mining terms.
This comprehensive resource will appeal to those interested in mining activity in Cornwall, as well as those investigating site-based research.
Materials from this Collection are available to view by appointment with us in Archives & Special Collections, Level 0, The Exchange.
Cataloguing on this collection is in progress. For updates please check our Archive catalogue.
Potential users may find it beneficial to undertake preparatory research prior to a visit. Suggested resources are available at Archives & Special Collections: Introductory Reading.
For further information please contact us at archives@fxplus.ac.uk
Photo Credit: Estate of Justin Brooke.