Welcome to your guide to News resources.
The Library provides you a wide range access to books, journals, newspapers, audio-visual content, and other specialist materials for your studies.
This guide will look at where to find and how to use News sources in more detail…
Image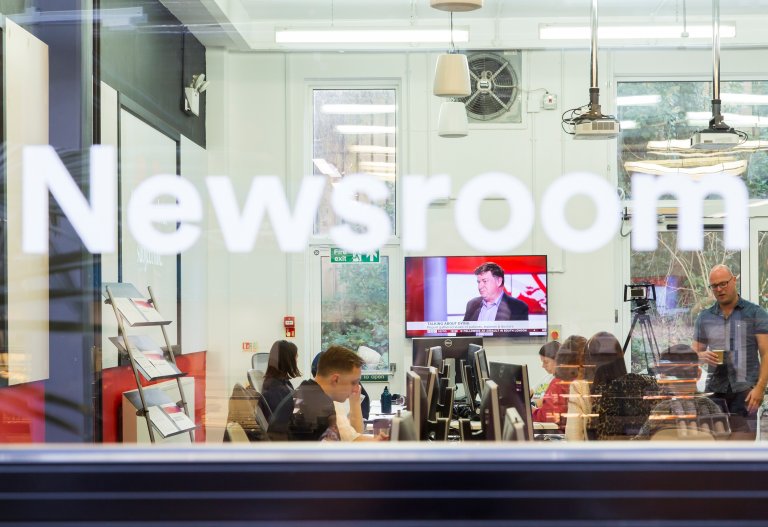 Explore subject resources
It's important to use a range of different types of resource in your research. This will enhance the research experience and improve the quality of your work. 
News resources, such as newspapers, magazines and broadcast news, can provide information which may not be available from other, more academic, sources.
They also include opinion pieces and editorials, obituaries and ephemera, such as advertisements and weather forecasts.
Use news sources to:
Research specific people, places, or events within the political, social, economic, cultural context.

Research news publication as form of communication.

Research specific content types (ads, editorials, obituaries).
While new sources can add value to your research, there are some points to consider.
Most newspapers and magazines are written for the general public. It is important to keep this audience in mind, when using the material for academic purposes.
Also consider:
Any political loyalties or bias of the publisher.

The purpose of the story – is it for information, entertainment, propaganda.

Any inaccuracy in the reporting. Cross-reference between sources for a fuller picture. Watch out for Fake News!
TV, radio, film, websites, etc., can also be used as news sources.
Trade magazines and similar publications will contain news of the latest developments in a professional or industry sector.
Check out your subject guide for trade journals appropriate to your field.
The key online news databases available from the Library include:
Contemporary global news service from 2500+ sources
Thousands of UK & International newspapers and magazines
Full-text facsimile digital access to The Times newspaper since 1785. 
Tips for a successful search!
Initial background research before searching can help to identify main keywords and themes.

News sources are intended for general public audience and may use colloquial terms – reflect this with your search terms.

Use date ranges to limit your results, but remember some stories will still be in the press months or years later.

Don't rely on one source – cross-reference and fact check!
This short video demonstrates how to search within PressReader:
Search the Library collections
For books, ebooks, journals, articles and much more...
Search Smarter
Resources to help you make the most of your searching.