Titles relating to the lives and works of the Brontë family.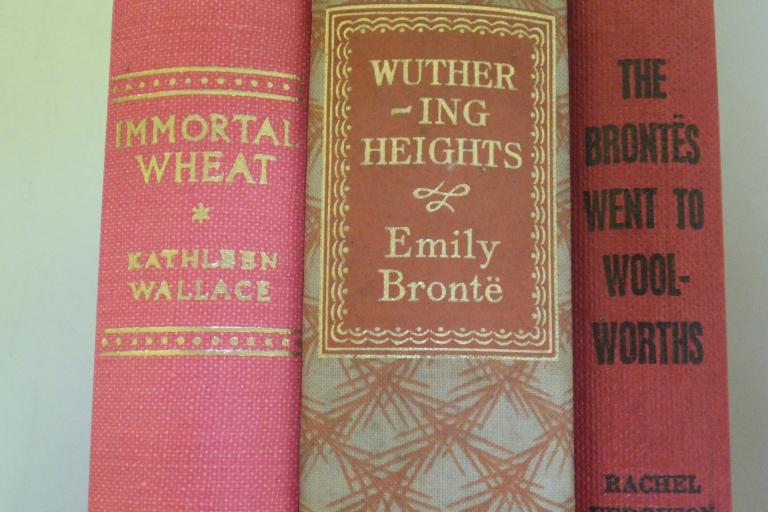 Scrupulously amassed over many years by Brontë enthusiast Shelia Johnson, the Collection includes many editions of works written by Charlotte, Emily and Anne including well known novels such as Wuthering Heights and Jayne Eyre, along with lesser-known poetry.
The Collection contextualises this literary output through exhaustive biographies of the sisters and their brother Bramwell, and their childhood at the Parsonage in Haworth in Yorkshire as well as published volumes of correspondence. Other highlights include fiction inspired by the family and their work, such as the charming 'The Brontës went to Woolworths'.
Alongside published titles the Collection also includes five volumes of archive material collected by Johnson, including photographs, postcards and news-cuttings.
English, History and Creative Writing students will find this Collection of particular interest.