A collection of rare and historical mining texts.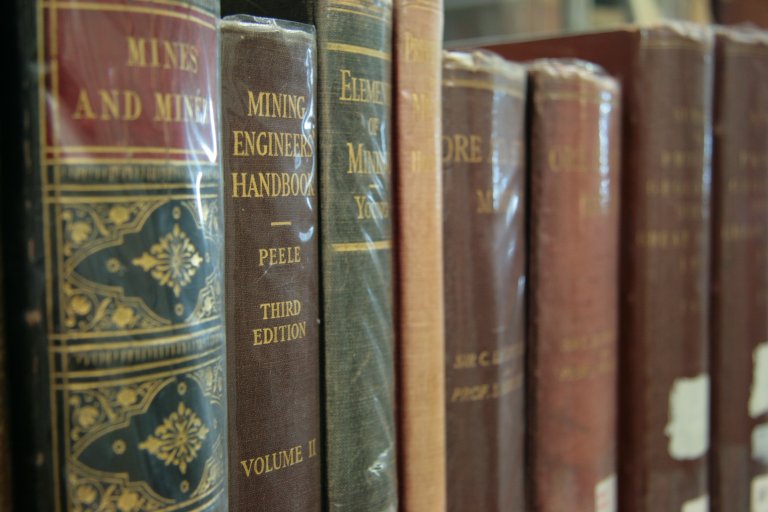 This Special Collection offers a range of texts related to all aspects of mining history and Cornish geology, as collected by Camborne School of Mines.
Highlights include J C Burrow's seminal work on underground mining photography 'moungst mines and miners', Percy's 'Metallurgy' and several notable series of historic published reports and papers.
Alongside those studying Mining Engineering this Collection is of value to those studying local history and the impact of mining on Cornwall.
This Special Collection is largely available by appointment only. Those items within this Collection that are loanable should be requested via Library Search.
Items are listed, and fully searchable, on the Library catalogue.
Please do contact us at archives@fxplus.ac.uk for more details.