The Institute of Cornish Studies Elections Project (ICS10) A local view of the General Elections of 1979 and 1983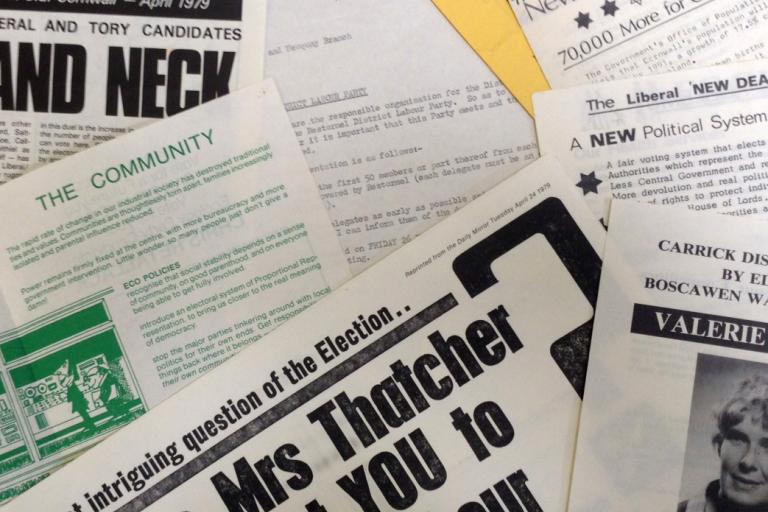 In 1979 and 1983 the Institute of Cornish Studies undertook a project to document the Cornish experience of the General Elections in these years. The resulting archive contains letters and newscuttings, alongside election ephemera relating to the various political parties, candidates and constituencies in Cornwall during these two Elections.
These records highlight both issues of local importance through the 1970s and 1980s as well as a Cornish perspective on matters of National significance.
This Collection will appeal to those with an interest in politics in the Thatcher era, as well as broad Cornish issues such as language, nationlism, economics and industry.
Materials from this Collection are available to view by appointment with us in Archives & Special Collections, Level 0, The Exchange.
Cataloguing on this collection is in progress. For updates please check our Archive catalogue
For further information please contact us at archives@fxplus.ac.uk