Titles relating to Victorian literature and culture, with a particular emphasis on fiction, periodicals and poetry.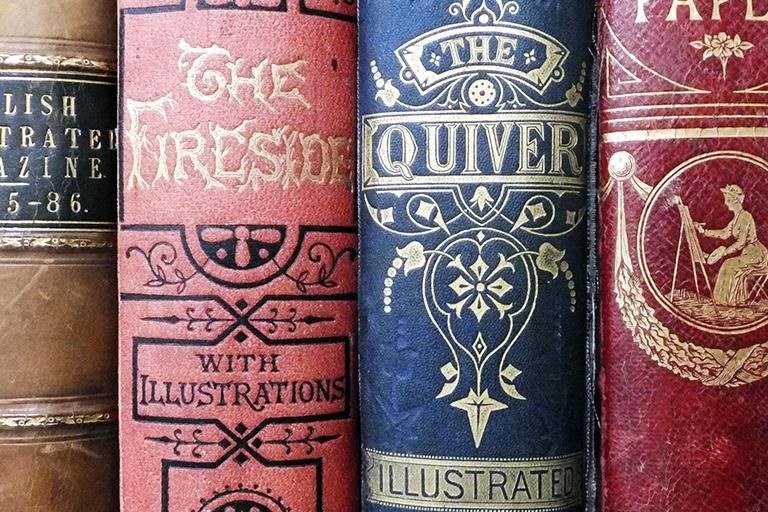 Selected from the private library of former University of Exeter Professor of Victorian Studies Chris Brooks, this large Special Collection features a wealth of published titles documenting all aspects of Victorian culture, including literature, history, architecture, art and design.
Also included are biographies of key political, literary and artistic figures alongside novels by many notable authors of the period such as Charles Dickens, Sir Walter Scott, Joseph Conrad, The Bronte's and Wilkie Colins.
The Collection is of great relevance to History, English and Writing students. In addition, the many beautifully bound and illustrated volumes are also of interest to those studying a wide range of arts courses. As such this Collection has a wide appeal across the many areas taught by both Falmouth University and University of Exeter's Penryn Campus.
This Special Collection is largely available by appointment only. Those items within this Collection that are loanable should be requested via Library Search.
Items are listed, and fully searchable, on the Library catalogue.
The Collection is formed of duplicates from the wider Chris Brooks Collection held at the University of Exeter's Streatham campus, which also contains a wealth of non-published material.
Potential users may find it beneficial to undertake preparatory research prior to a visit. Suggested resources are available at Archives & Special Collections: Introductory Reading.
For further information please contact us at archives@fxplus.ac.uk