Special Collection of creative arts books with a strong focus on ceramics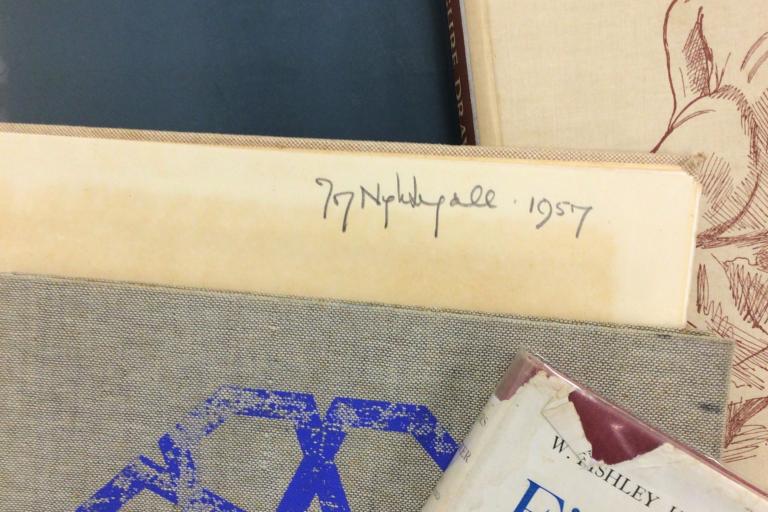 Joy Nightingale taught pottery at Dartington Hall Trust's adult education course for over a decade. Having met and been influenced by potters such as Bernard Leach and Marianne de Trey, Nightingale would go on to be an accomplished potter in her own right. The creative environment of Dartington and Devon more broadly allowed Nightingale's practice to grow and develop. She would go on to set up a pottery in Totnes and became a member of the Devon Guild of Craftsmen (now Make Southwest) in the 1960s, designing and setting up two of their major summer exhibits at Dartington.
This Special Collection comprises of titles from Nightingale's personal library on pottery and fine and applied arts. These include texts on practical pottery techniques, individual potters such a Bernard Leach, Michael Cardew and Mary Rogers alongside a selection of books on art history, sculpture, painting and drawing.
This Collection has a strong appeal for those interested in applied arts and the development of creative practice.
This Special Collection is largely available by appointment only. Those items within this Collection that are loanable should be requested via Library Search.
Items are listed, and fully searchable, on the Library catalogue.
For more information please contact us at archives@fxplus.ac.uk