Image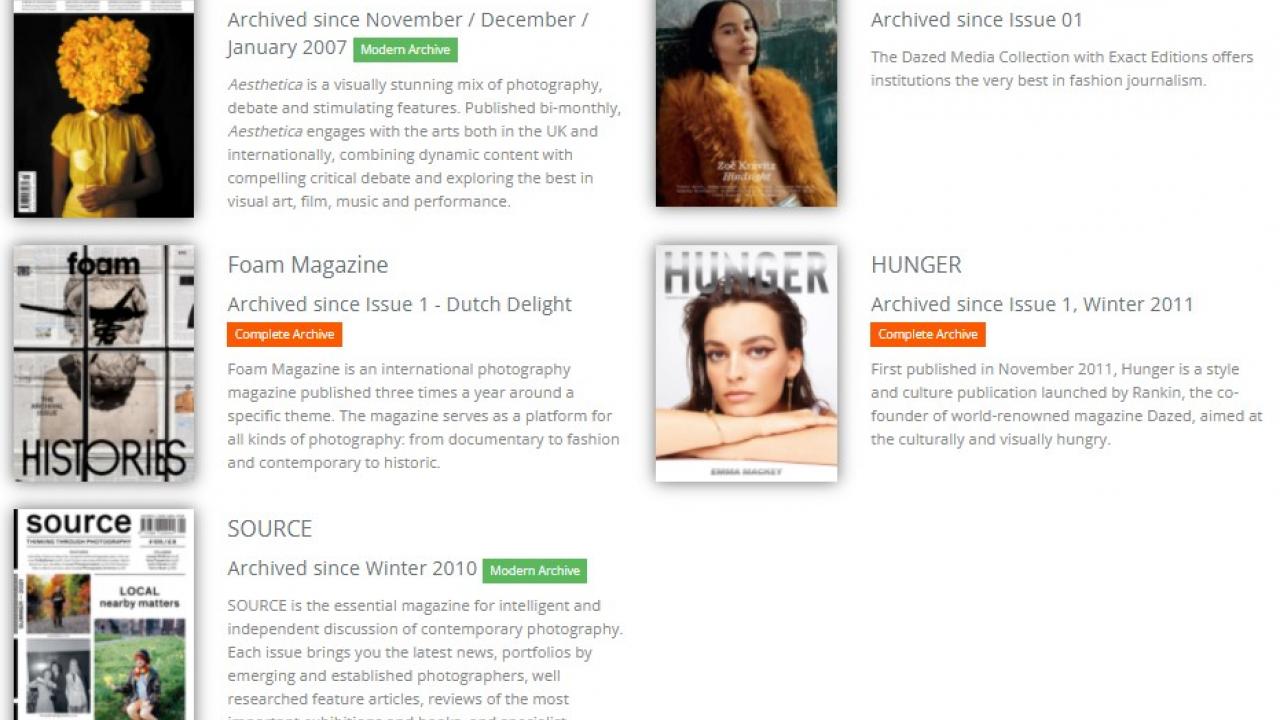 Falmouth University is now providing online access to the Exact Editions Photography Collection of magazines.
The Photography Collection is comprised of six international magazines that have continuously pushed forward the boundaries of visual art. Includes unlimited, fully-searchable access to the archives as well as each new issue.
Together the magazines in The Photography Collection cover all the necessary components required to shoot the best photos. Aesthetica and Dazed offer inspiration and insight into the final product, whereas Foam and SOURCE discuss the artistic process and nuances of photography, as well as covering portfolios, themes and exhibitions around the world. Also included are AnOther and Hunger.
During a recent trial of this content, there were thousands of page views, so we know this is going to be a popular collection, supporting students and researchers across a range of subject areas.