Image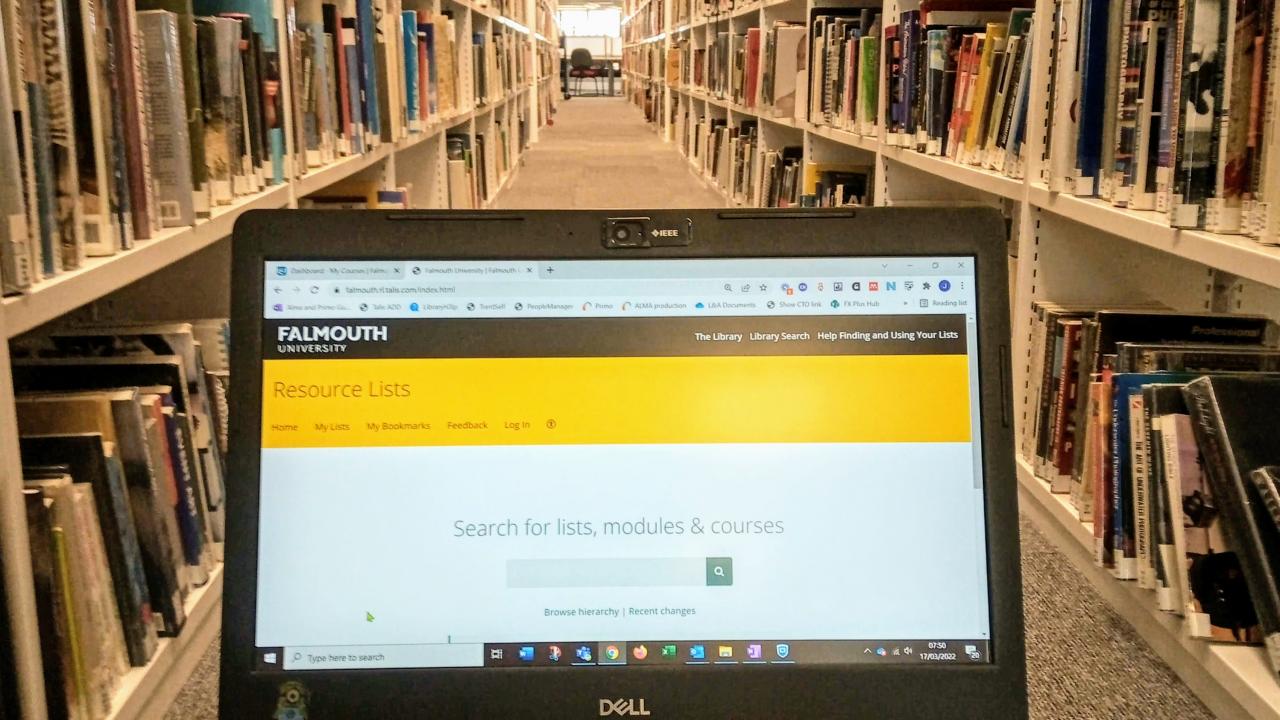 Did you know that the Library manages over 950 resource lists for Falmouth University modules – there is one for virtually every module taught by Falmouth University, on campus or online, so there's something there for everyone.
In the past 3 months, these resource lists have been edited by academic staff over 3,500 times, and viewed by students over 50,000 times, so you can see that these are a great way to get to the resources you need for your studies.
If you're a student, you'll find your module resource lists on Learning Space or Learn, and there's more information on the Library website.
If you're an academic teaching on a Falmouth University module, read about the benefits of keeping your resource lists up to date.
PS: the Library also manages reading lists for University of Exeter modules taught at Penryn Campus – do contact digital@fxplus.ac.uk about that too.