Image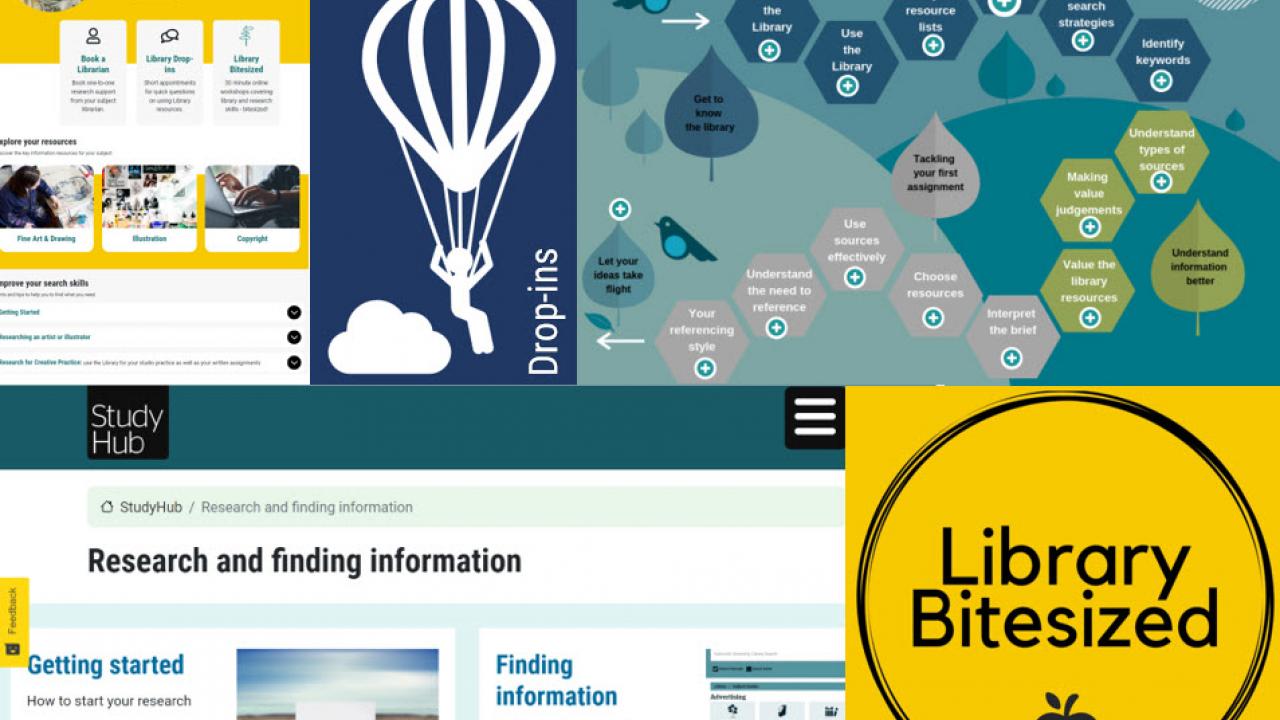 Working on your next assignment? Thinking about your dissertation proposal? Or getting to grips with your research?
If you need support with finding information for your studies, here are 5 ways the Library can help you:
1. Drop-into the Library
For quick questions, drop-ins are available at both campus libraries. Pop in to chat to a librarian, no need to book. Check the website for details!
2. Book a one-to-one
For a longer appointment, book to see your subject librarian - either online or in person. Book a Librarian via the StudyHub.
3. Library Bitesized
These 40-minute workshops run at regular intervals throughout the year and cover a range of topics. Details of upcoming sessions are listed online. Watch out for the new Dissertation Bitesized, coming soon!
4. Subject Guides
Your subject guides (Falmouth students) and subject libguides (Exeter) offer a wealth of help and support – 24/7. Discover key resources, key contacts and helpful tips on ways to improve your searching, specific to your subject.
5. StudyHub: Research and Finding Information
Tips, tricks and advice on how to find, use, evaluate and record information as part of your studies.
Don't forget, you can also contact the Library using Library Chat or email library@fxplus.ac.uk.