Image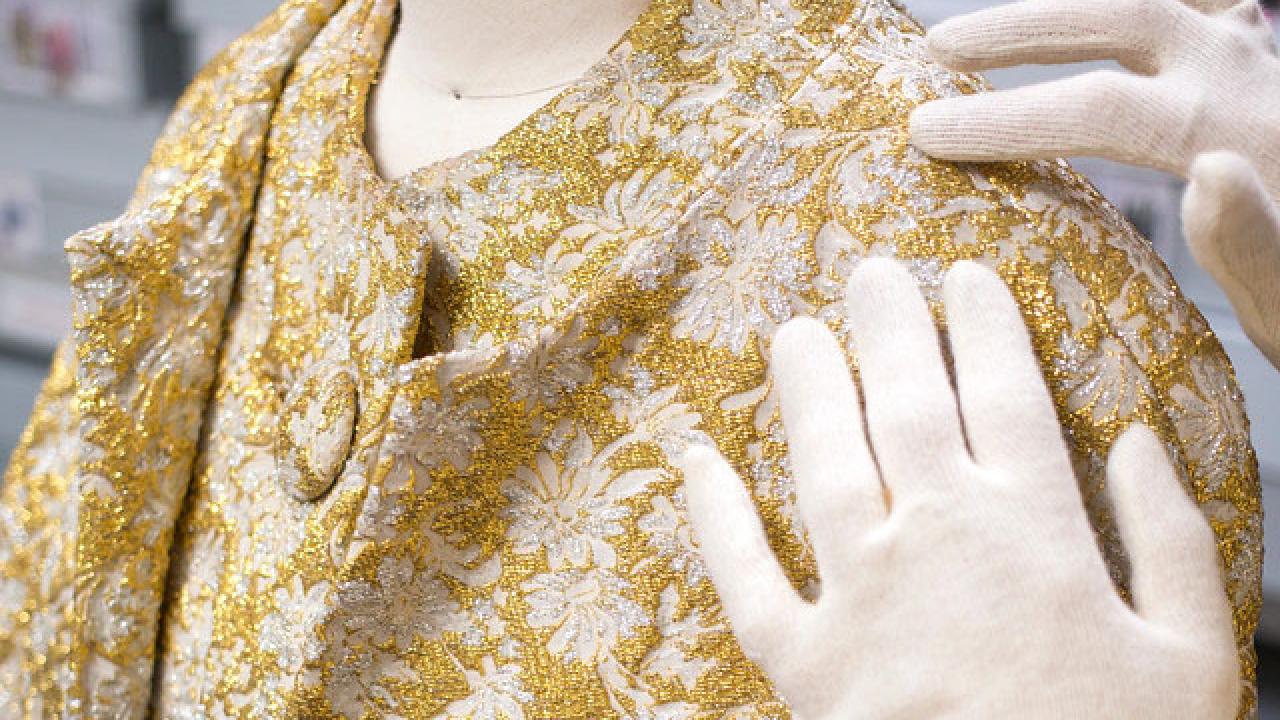 You might have noticed recently that you can now find items of clothing from the Fashion & Textile Institute's Textile and Dress Collection in Library Search. These items - garments and fabrics - are all kept in the FTI, alongside hundreds of sewing, knitting and crochet patterns and magazines. They are all available to be viewed, by appointment, by students and researchers.
The collection is a fantastic resource, with items ranging back 200 years, and the Library is delighted to be able to display these in Library Search.
See more details on the Textile and Dress Collection page on the website
Search the Textile and Dress Collection catalogue.
Contact the FTI for more details textilesanddresscollection@falmouth.ac.uk
Image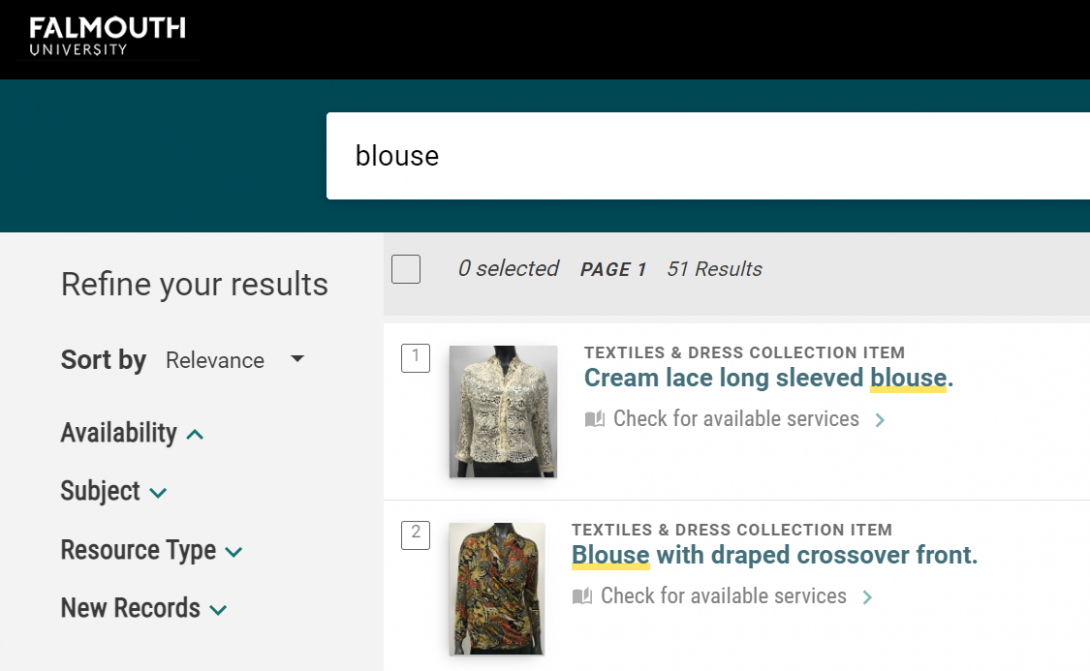 You can also find these items in Library Search by using the Resource Type filter to limit to Textile & Dress Collection Items.
Image