Image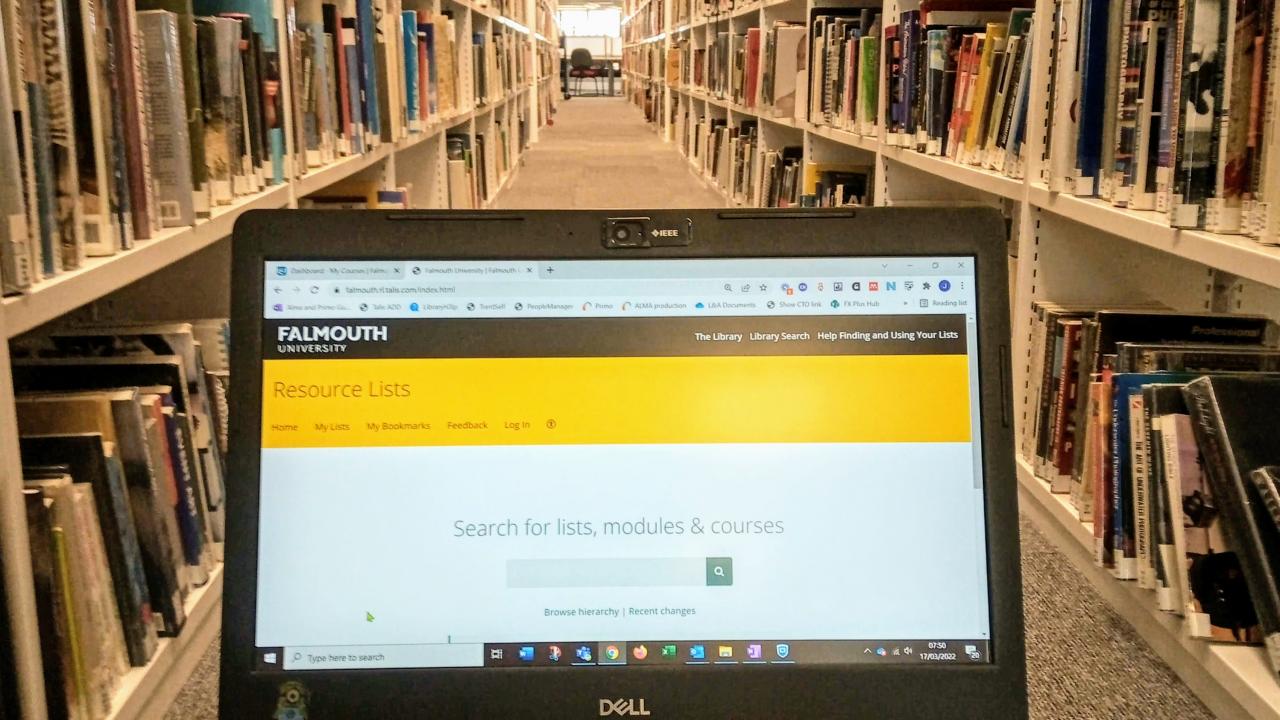 Finding your Resource Lists
Click the following link to find the resource list homepage (You may want to bookmark this to find later) and login
Search for your module code in the search box and click the list option from the search results.
Click + My Lists from the right of the screen.Your list will now be in My Lists tab from the main menu
Adding a browser extension to add items to your Resource Lists
To improve your experience of bookmarking resources, switch from your Talis bookmarklet to the Talis extension for your browser. The extension is currently available for Chrome, Microsoft Edge, and Firefox. To get the extension, go to wherever you get your browser extensions or 'Add-ons' and search 'Talis', or follow these instructions.
Adding items to your Resource Lists
You can add lots of different types of resources to your list - find out how with these instructions.
Need to make changes to the layout of your list?
Watch the video to learn how to add paragraphs, add recently bookmarked items, move items between sections and move full sections around.
Publish your lists
Make sure you publish any changes you make so the Library can check we have suitable access