Image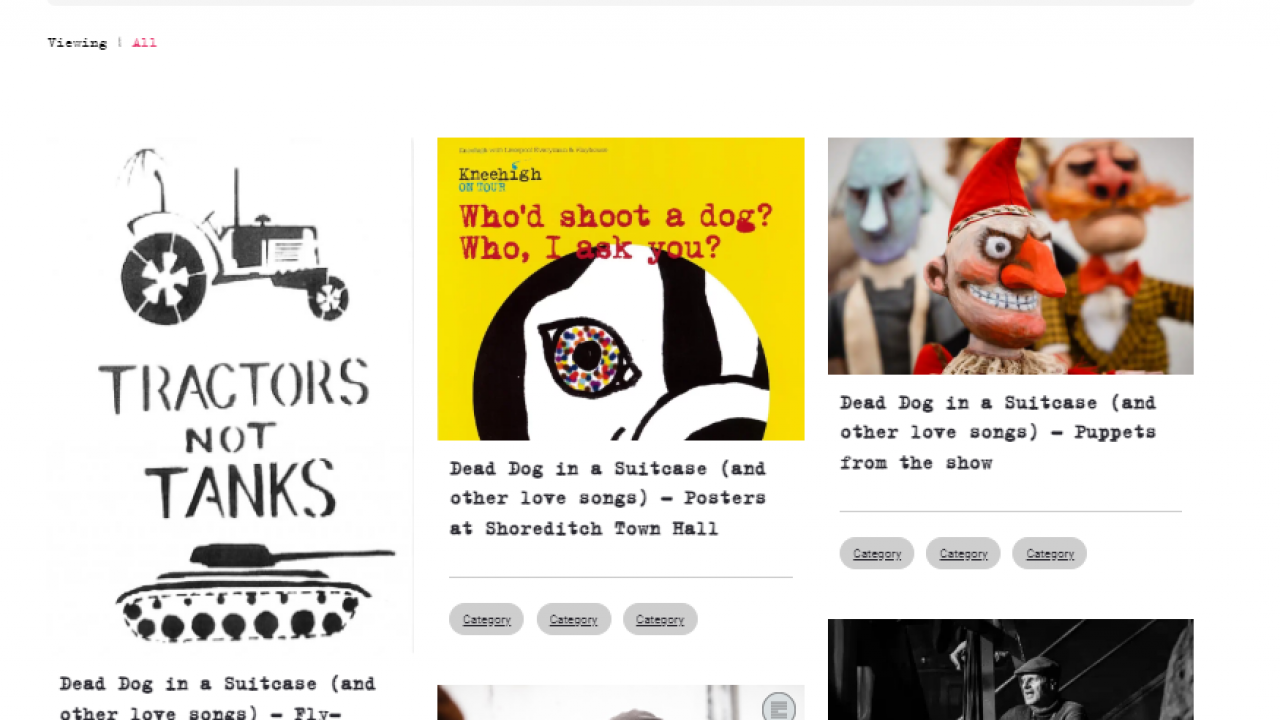 The Library & Archives team are excited to launch the new online archive of Kneehigh Theatre! This has been supported by thespace.org.
An internationally renowned Cornwall-based company, Kneehigh Theatre delighted audiences with innovative, anarchic and joyful productions for over 40 years before their closure in 2021. Fortunately, the creation of this new digital collection presents a selection of over 1,500 items from the Kneehigh Archive held at the Penryn Campus Library - all free to use in teaching and research both on and off campus.
This fantastic new collection contains photographs, programmes, interviews and study guides - alongside a wealth of material that documents the artistic processes and technical achievements that contributed to Kneehigh's much loved work.
Archivist Sarah Jane said it was important that the new digital home was an embodiment of Kneehigh's colourful and energetic aesthetic, ethos and impressive cultural legacy.
"We've (the Library and Archive at Penryn) have had a wonderful response so far to this collaboration. This is a valuable resource for students and teachers as well as Kneehigh friends. We're pleased to be able to build on the project to support more teaching, research and practice in the future. Kneehigh's story is not over, and we're delighted to play a role in the next chapter. What a privilege it is to get these wonderful records out of their archive boxes and out into the world." 
Mike Shepherd, founder of Kneehigh Theatre Company, has said of the project:
"Kneehigh were a touring company that embraced and were embraced by the world for forty years. I'm delighted that there is an archive to tell the stories of that time and which myself and Kneehigh artists can continue to contribute so long may the spirit live on!"
The new site is also now live at https://thisiskneehigh.co.uk/ and you can find out more from the Penryn Library and Archives team archives@fxplus.ac.uk
And check out and browse the Kneehigh physical archive on the Library & Archives website.