Image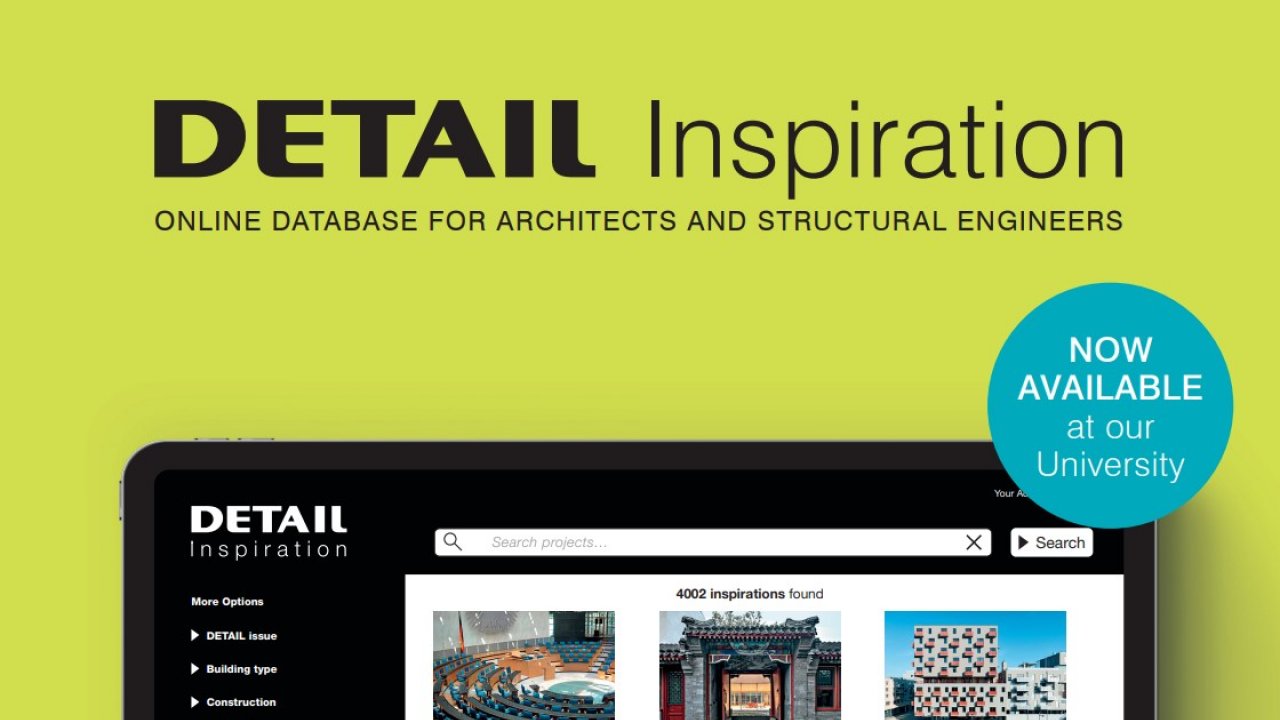 DETAIL Inpiration is the online database for one of the world's most influential architectural periodicals: DETAIL Magazine and includes over 3,000 buildings with photographs and their detailed design drawings.
BA Architecture Course Leader, Tanya Griffiths:
"DETAIL Inspiration is an invaluable online resource which provides visual documentation and construction detail for significant international contemporary works of architecture. With powerful search capabilities it allows students to source both beautiful imagery and sound construction information for their cultural and technical precedent studies. This enriches the understanding of the connection in architecture between aesthetics and technology –and helps the students to develop their representation skills."
The database is fully searchable by location, building type, materials etc. and entries are all downloadable in .pdf form.