About our Collection
Falmouth Campus Library has a collection of Zines produced by students from courses at Falmouth University. The Zines have been donated to the Library by individual students, and also donated as a result of modules and workshops run by various courses and lecturers.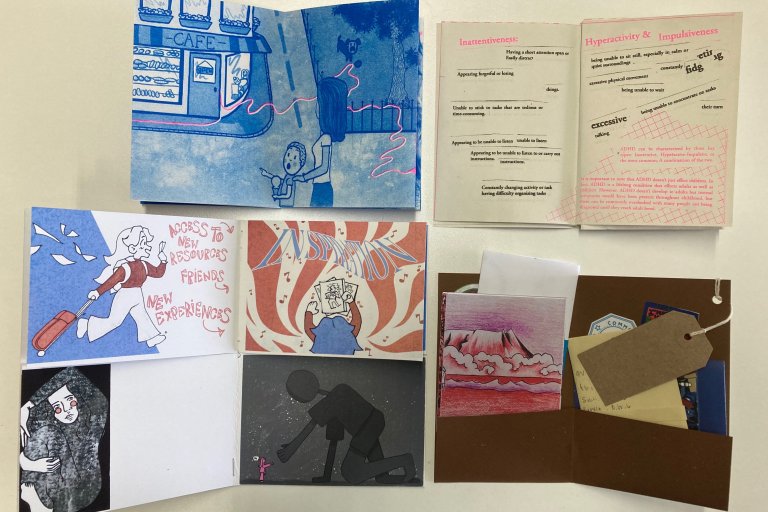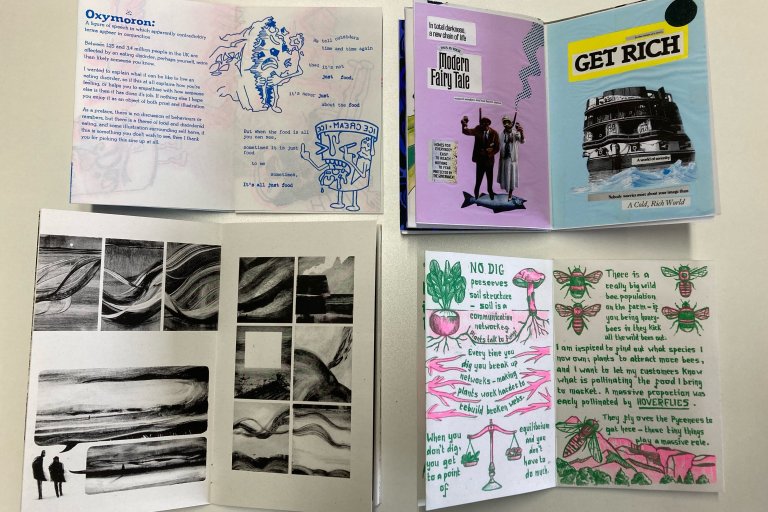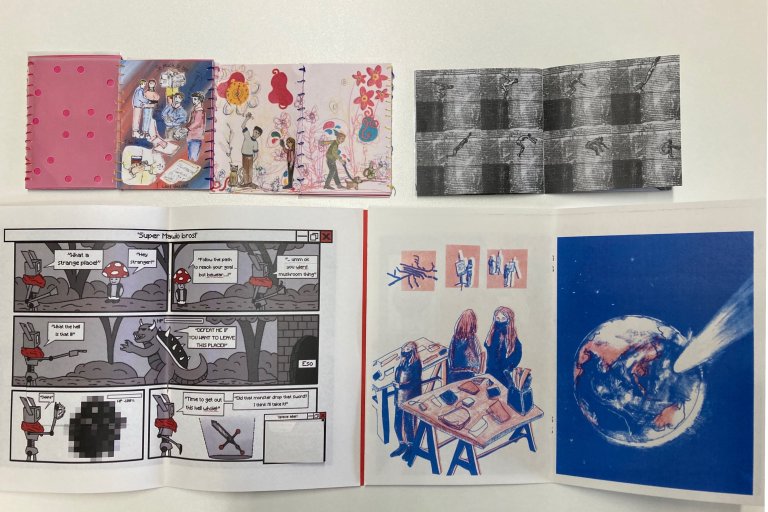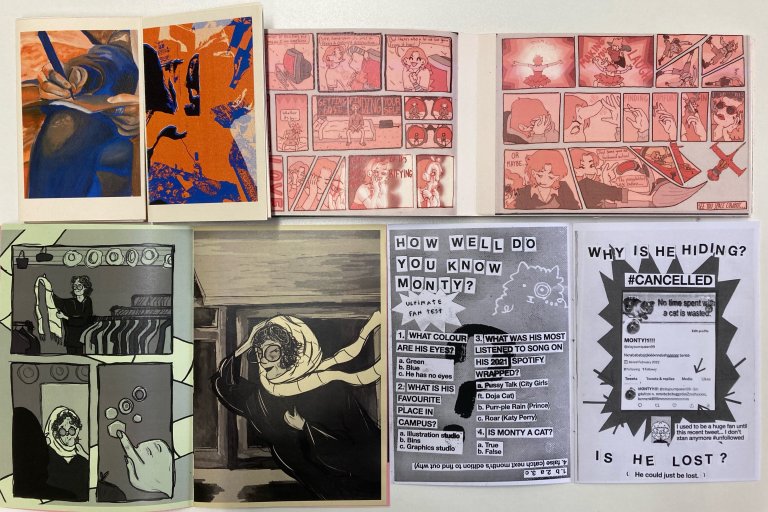 What is a Zine?
Abbreviated to Zine from Fanzine in the 1970's, Zine's are described as a photocopied, stapled, non-commercial and non-professional, small circulation publications. 
Zinesters are less concerned about copyright, grammar, spelling, punctuation or the protocols of page layout, grids and typography, but more about communicating a particular subject to a community of like-minded individuals. Zine producers are in a unique position, as they are, author, editor, publisher and designer.
Zines can be a channel for individual concerns, rants on politics, loves, and hates, desires and disappointments.
Can I borrow them? 
The zines are for your use in the Library only and are not searchable on our catalogue, but can be borrowed for a short period in exceptional circumstances for teaching purposes.